The school year is coming to an end and summer is near! During Teacher Appreciation Week, we get to celebrate teachers and give thanks for the wonderful year they shared with our children.  From quick and easy crafts to decadent desserts, we've done our homework and found the BEST gifts you can give for Teacher Appreciation Week.
Decorate their desk with apple-inspired gifts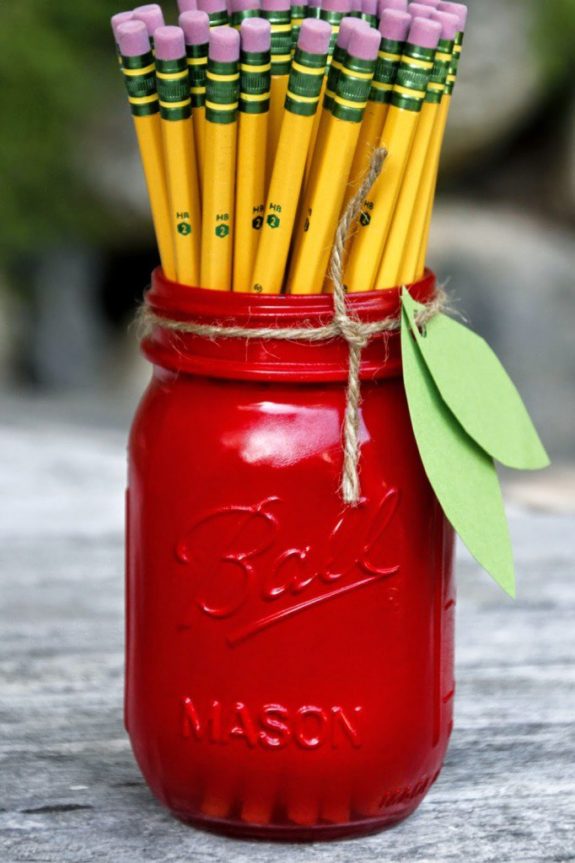 A teacher's life is a busy one. Help your little one's favorite teacher get organized with these Apple Mason Jar Pencil Holders from Tilly's Nest! Teachers can use these to hold rulers and pencils or turn them into candy jars so they can always have a sweet treat on hand. To make these even more special, personalize your Apple Jars by having your child write their teacher's name on the leaf.
Let them know how much they rule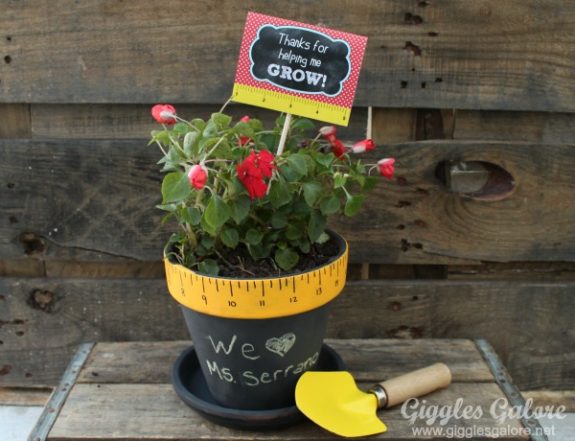 Send flowers in style with this simple DIY from Giggles Galore. The free printable on the blog is perfect for letting the teachers in your child's life know just how much they mean to you. Paint the pot with chalkboard paint and let your child personalize it with their own message to their teacher!
Sweeten their day with Apple Blondies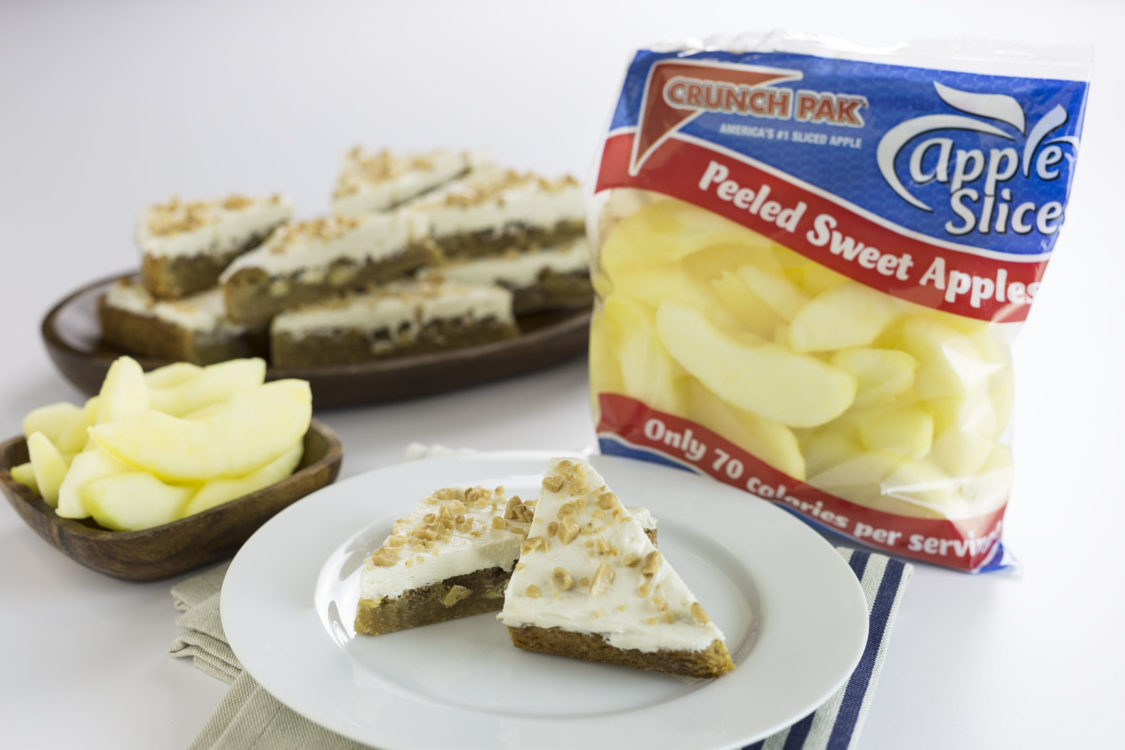 What better way to say "thank you" than with ooey, gooey homemade blondies? If your little ones love to bake, these are the perfect gift you can create together. Cut these tasty treats into squares and wrap them in a treat bag with a special note to let your teachers know just how sweet they are.
 Treat the class to Crunch Pak snacks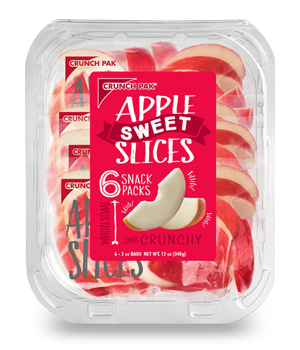 We love to provide healthy snacks for students and teachers! Each month, we choose one lucky classroom to send free Crunch Pak product. Want your child's class to win? Fill out the form on this page and tell us what you love about teachers!