Don't have a Valentine this year? Never fear… Just grab your gal pals for a night that's better than any old boring restaurant date (and a whole lot sweeter!) We've got all the steps for V-day success right here. Cozy up with friends and get ready for a chocolaty, caramel-y, fun-packed night in.
Step One: Plan it out
Mail out invites if you want to get fancy, or try an e-vite! In a time crunch? A group text will do the trick too. For activities, the options are endless! From watching your favorite classic movies to getting competitive with a few board games, just about anything you plan will be fun with a few cocktails and some sweet treats- we helped you out with those two below!
Step Two: Create a signature cocktail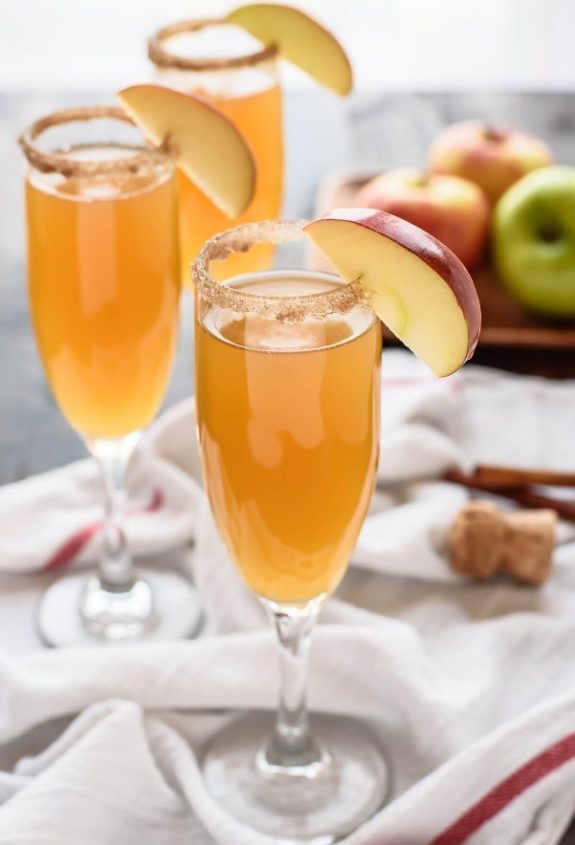 Priorities, right? These champagne apple cocktails will be just the juice your girls night in calls for. All you need is a few ingredients to keep the bubbles flowing! Add cinnamon and sugar to the rims of glasses for an unexpected touch.
2 ounces brandy or dark rum
4 ounces apple cider
8 ounces chilled champagne, Prosecco, or other sparkling wine
Optional: Apple slices, for garnish
Step Three: Stock up on dips, toppings and fondue sticks for late-night snacks
One of our favorite ways to treat ourselves here at Crunch Pak is to dip apple slices in all kinds of delicious dips like chocolate, caramel, and even icing and covering them with crushed peppermint, coconut, candy bars (Butterfinger-covered apples will change your life), and even salty snacks like pretzels! Use tart apples for the perfect balance of sweetness and sass. Just like you and your girls.
One of the best things about February 14th is it reminds us not only to love other people, but the importance of loving ourselves! And what better way to do that than with chocolate and champagne?
Save